"SHEMEKIA COPELAND"
On tour TBA  [Exclusive representation for ITALY]
Line Up: 
Websites: http://www.shemekiacopeland.com/
[browse below for more info]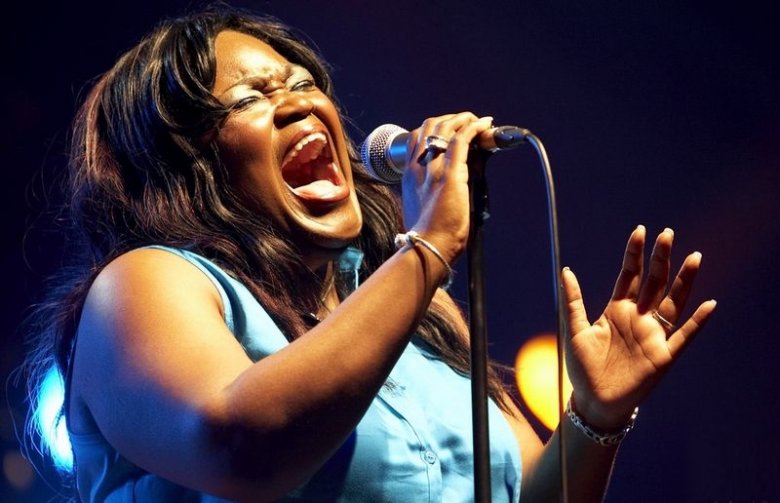 The daughter of renowned Texas blues guitarist Johnny Copeland, Shemekia Copeland began making a splash in her own right before she was even out of her teens. Projecting a maturity beyond her years, Copeland fashioned herself a powerful, soul-inflected shouter in the tradition of Koko Taylor and Etta James, yet also proved capable of a subtler range of emotions. Copeland was born in Harlem in 1979 and her father encouraged her to sing right from the beginning, even bringing her up on-stage at the Cotton Club when she was just eight years old. She began to pursue a singing career in earnest at age 16, when her father's health began to decline due to heart disease; he took Shemekia on tour with him as his opening act, which helped establish her name on the blues circuit. She landed a record deal with Alligator, which issued her debut album, Turn the Heat Up!, in 1998, when she was just 19 years old (sadly, her father didn't live to see the occasion). While the influences on Copeland's style were crystal clear, the record was met with enthusiastic reviews praising its energy and passion. Marked as a hot young newcomer to watch, Copeland toured the blues festival circuit in America and Europe, and landed a fair amount of publicity. Her second album, Wicked, was released in 2000 and featured a duet with one of her heroes, early R&B diva Ruth Brown. Wicked earned Copeland a slew of W.C. Handy Blues Award nominations and she walked off with three: Song of the Year, Blues Album of the Year, and Contemporary Female Artist of the Year. The follow-up record, Talking to Strangers, was produced by legendary pianist Dr. John and featured songs that she proudly claimed were her best yet. The Soul Truth, produced by Steve Cropper, was released by Alligator Records in 2005. Never Going Back followed in 2009 from Telarc Blues.
"SHEMEKIA COPELAND" - Info
Audio 1:  
Audio 2: 

Video: 
Exclusive Booking Agent: Massimo Piccioni [mobile phone:+39.348.3890192 | email: This e-mail address is being protected from spambots. You need JavaScript enabled to view it  | skype:MaxPigeons]