DIUNNA GREENLEAF & BLUE MERCY with special guest BILLY BRANCH
On tour: from 21 to 31 July 2011 [Exclusive representation for all Europe]
Line Up: Diunna Greenleaf (vocals), Billy Branch (harp & vocals), Jonn Richardson (guitar) , Josh Preslar (guitar), Vernon Daniels (drums), Nick Charles (bass)
Website: www.diunna.com billybranch.com

[scorri sotto per maggiori informazioni: Biografia, Foto, Scheda Tecnica, Audio, Video, Contatti]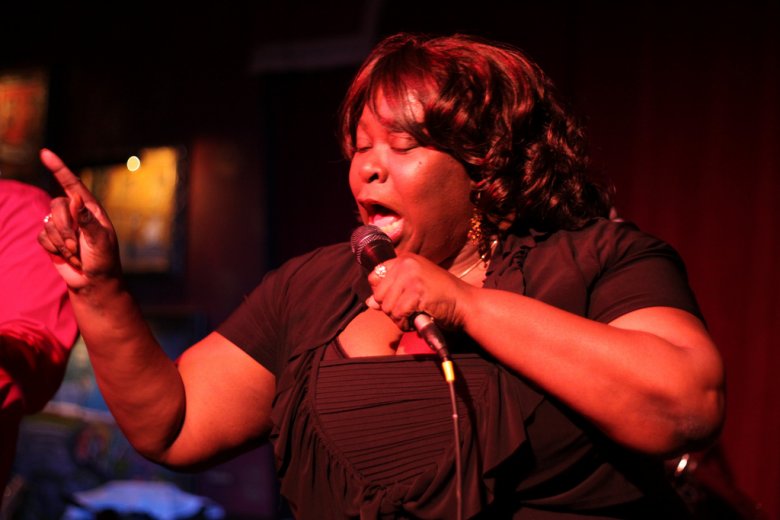 Diunna Greenleaf è un'artista pluripremiata, che non si risparmia, la cui voce proviene direttamente dall'anima ed il cui stile, incredibilmente energico e seducente, combina sapientemente il Gospel con il Blues ed il Soul. Diunna Greenleaf è una strepitosa cantante nativa di Houston, Texas, che ha nel suo background musicale delle forti radici nella Gospel music.

Innumerevoli i riconoscimenti e premi: ha ricevuto una nomination come "Migliore artista femminile tradizionale dell'anno" al Blues Music Award 2009; nel 2008 ha vinto un Blues Music Award come Miglior nuovo debutto; nel 2005 si è classificato prima all'International Blues Challenge di Memphis e l' Houston Press Awards Critics Choice l'ha premiata come Migliore artista femminile.

Dotata di una voce possente, Diunna è capace di far emozionare con un pezzo a cappella mentre la sua band, i Blue Mercy, guidata da un altro texano, il chitarrista John Richardson, rimane sui binari di un Blues elettrico piuttosto tradizionale.

Ma Diunna non si ferma alla tradizione perché combina sapientemente il Gospel con il Jazz ed un Soul appassionato. Diunna ha aperto i concerti e si è esibita con numerosi artisti tra cui Bob Margolin, Keb Mo, Willie "Pinetop" Perkins, Hubert Sumlin, Willie "Big Eyes" Smith, James Cotton, Carrie Bell, Big Bill Morganfield, Smoking Joe Kubek and B?Nois King, Anson Funderburge, Sam Meyers and the Rockets, Bernard Allison, Odetta, Rod Piazza and the Mighty Flyers, I.J. Gosey, Sherman Robertson, Kenny Neal.
Exclusive Booking Agent: Massimo Piccioni [mobile phone:+39.348.3890192 | email: Questo indirizzo e-mail è protetto dallo spam bot. Abilita Javascript per vederlo. | skype:MaxPigeons]