"BERNARD ALLISON" 
On tour: 11-15 August 2011 [Exclusive representation in selected European countries]
Line Up: Bernard Allison (guitar & voice) | Bruce McCabe (keyboard) | Jassen Wilber (bass) | Erick Ballard (drums) | Jose James (sax & percussion) | Mike Goldsmith (guitar)
Websites:  http://www.bernardallison.com/ 

[browse below for more info]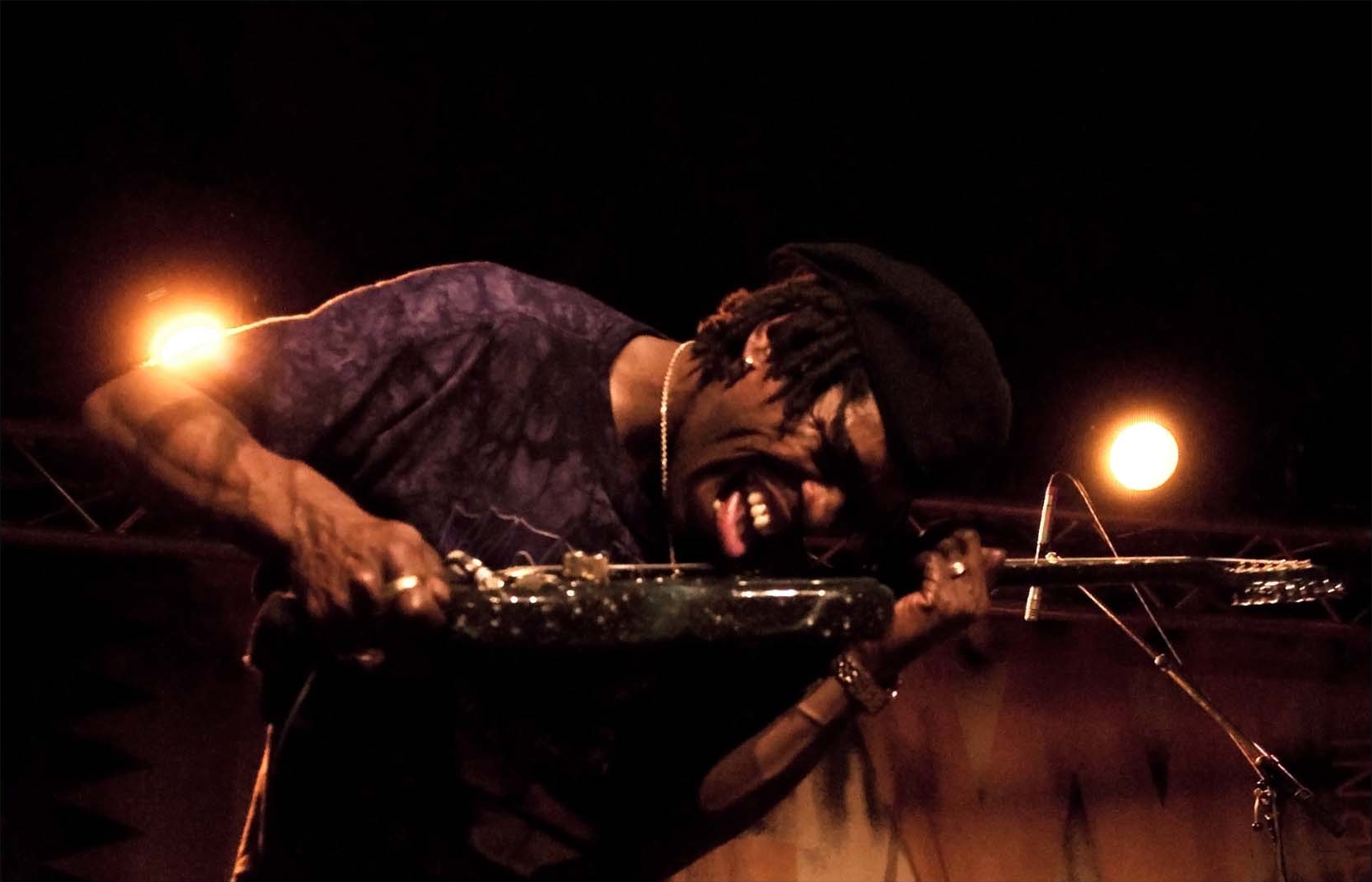 Bernard Allison totes the same smokin' six string shooter that his late father Luther Allison assaulted the blues with. And he is blessed with his father's soulful voice, spiritual devotion, and a musical freedom which experiments with the blues.

Bernard Allison is a Paris-based guitar player and songwriter who has spent the past fifteen years carving out a name of his own with his soulful voice and masterful guitar work. Bernard got his start right out of high school when he decided to hit the road to better learn his craft. He spent much of his time in Canada during this period, some of it with Koko Taylor, and started his own band Back Talk before leaving to join his father in Paris. Once there, he became the bandleader for his father's group and it was also there that his father taught him the showmanship befiting a bluesman. In 1989, Bernard's first album Next Generation (Mondo) was recorded. Over the next several years, Bernard would record three more albums: Hang on (Peter Pan), No Mercy (Inakustik) and Funkifino (Mondo). But it wasn't until the 1997 release Keepin' the Blues Alive (Cannonball) that he finally made his long overdue American debut.
Bernard's sound is a blend of traditional blues and current rock flavorings. Vocally, his range is excellent and expressive allowing him to achieve believability, which is key to the success of any bluesman.
"BERNARD ALLISON" - Info

Audio 1: 
Audio 2:

Video:

Press Kit: 
 
Exclusive Booking Agent: Massimo Piccioni [mobile phone: +39.348.3890192 | email:  This e-mail address is being protected from spambots. You need JavaScript enabled to view it  | skype: MaxPigeons ]