Walter "Wolfman" Washington

WALTER "Wolfman" WASHINGTON
On tour: TBA [esclusive for Italy]
Line Up:
Website: http://www.walterwolfmanwashington.com/

[browse below for more info]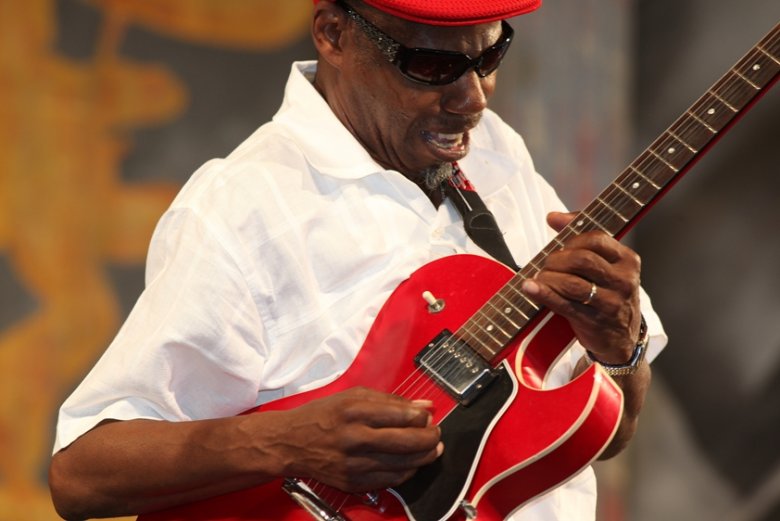 Walter Washington became a local legend in the Black clubs of New Orleans in the '70s and '80s and worked his way up to national status with a series of well-received albums and appearances. His recording affiliations have likewise moved from local to national independent to major label. An innovative guitarist and fine singer who has also done some excellent work with vocalist Johnny Adams, Washington does not perform in the classic New Orleans R&B mold but incorporates soul, funk, jazz, and blues with fluency and power.

Washington was born and raised in New Orleans, where he performed in his mother's church choir as a child. As he grew older, he fell in love with blues and R&B and he learned how to play guitar. His first big break came in the form of a supporting role for vocalist Johnny Adams, working with the singer in the late '50s. In the early '60s, Washington became a member of Lee Dorsey's touring band; after that engagment was through, he worked with Irma Thomas.

In the mid-'60s, Washington formed his own group, the All Fools Band, and began headlining at local New Orleans clubs. By the early '70s, his popularity had grown enough to earn him a slot on a European package tour of New Orleans R&B acts. In the late '70s, he toured Europe on his own with his new band, the Roadmasters.

Washington began his recording career relatively late, cutting his first album in 1981. The record, Rainin' In My Heart, appeared on a small independent lable called Help Me; it was later re-released on Maison de Soul. Four years after his debut, Washington landed a contract with Rounder Records, releasing Wolf Tracks in 1986. The guitarist recorded two more albums for Rounder -- Out of the Dark (1988) and Wolf at the Door -- before moving the major-label, Point Blank/Charisma in 1991. Throughout the '90s, Washington continued to perform regularly, particularly in New Orleans clubs, and he recorded occasionally, yielding Blue Moon Risin' in 1999 and On the Prowl a year later.

Equally adept in virtually any genre, Washington stands out in a city full of great musicians for his unique style and uncommon grace as a guitarist, bandleader and vocalist.
WALTER "Wolfman" WASHINGTON - Info

Audio 1:
Audio 2:
Video:

Biografia:
Press Kit:


Exclusive Booking Agent: Massimo Piccioni [mobile phone: +39.3483890192 | email: This e-mail address is being protected from spambots. You need JavaScript enabled to view it Questo indirizzo e-mail è protetto dallo spam bot. Abilita Javascript per vederlo. | skype: MaxPigeons ]