THE LEGEND OF THE LEGENDS: "JOHNNY WINTER"
On tour: T.B.A.  [Exclusive representation for ITALY]
Line Up: Johnny Winter (voice & guitar), Paul Nelson (guitar), Scott Spray (bass) , Tony Beard (drums)
Websites: http://www.johnnywinter.net/

[browse below for more info]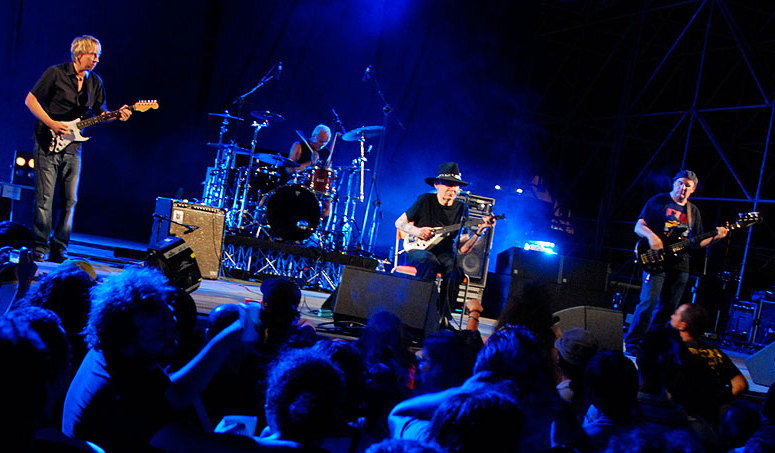 Johnny Winter's debut for Columbia was one of the most brilliant in the history of the Blues.
Albino, skeletal and addicted to drugs, the guitarist was preparing to re-launch the career of an icon like Muddy Waters keeping ideas so damned clear even about his path.
In the late sixties the Blues lived a strange decline, especially because of some white singers who tried to mix it with the banality of pop.
Winter was instead a possessed Texan, created to clear destination in Mississippi, which had then spent a brief apprenticeship in Chicago.
Upon arriving in New York his reputation was already so high that the powerful manager of Air, Clive Davis, wanted him to hire at all costs with a contract worthy of the bold ambitions of its label:
make him the American response to the overwhelming power of the Blues revival of the English and the likes of Eric Clapton, Jimmy Page and Jeff Beck.
THE LEGEND OF THE LEGENDS: "JOHNNY WINTER" - Info

Audio 1:
Audio 2:

Video 1:
Video 2:

Press Kit (Click to Download)

Exclusive Booking Agent: Massimo Piccioni [mobile phone: +39.348.3890192 | email: This e-mail address is being protected from spambots. You need JavaScript enabled to view it | skype: MaxPigeons ]