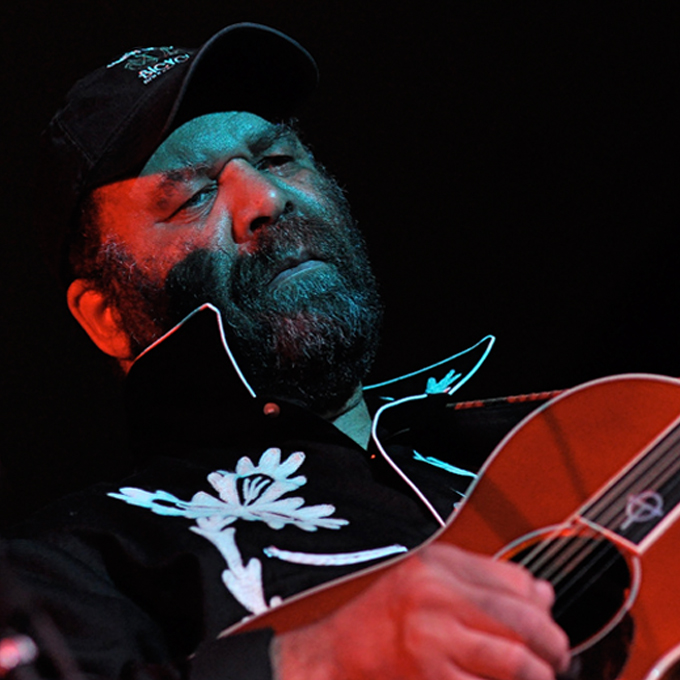 The True Trance Blues: OTIS TAYLOR
On tour: May 2013 [Exclusive representation for all Europe except in France]
Line Up: Otis Taylor (voice, guitar, banjo) | Shawn Stachursky (guitar) | Todd Edmunds (bass) | Larry Thompson (drums) | Anne Harris (fiddle)
Website: http://www.otistaylor.com/

[browse below for more info]


Otis Taylor is considered one of the greatest and provocative bluesmen of the past twenty years.
Driven by strong social motivations, Otis has developed in his lyrical, poetic and incisive but also terribly realistic arguments on phenomenons of women, racism and exclusion of poor children.
His sound, definitive "Trance Blues" has hypnotic features and obsessive rhythms and often reminds us of John Lee Hooker.
His voice, warm and deep, dominates the instrumentation that, until a few years ago, didn't have percussions and still uses instruments that have been forgotten by the Blues, such as the mandolin, electric guitar and harmonica.
Of great interests are the plots of bass and guitar, wherein he is accompanied by his daughter Cassie.
Otis, with the upcoming release of his fantastic masterpiece and recent nominations for Grammy Awards 2009, is the most sold blues singer recently, bringing this musical genre from older traditions to the modernity in the course of time.
OTIS TAYLOR - Info

Audio 1:


Audio 2:
Video:



Biografia:



Press Kit:


Exclusive Booking Agent: Massimo Piccioni [mobile phone: +39.3483890192 | email: This e-mail address is being protected from spambots. You need JavaScript enabled to view it | skype: MaxPigeons ]