BIG SAM'S FUNKY NATION
On tour from 1 to 10 November 2011 [Exclusive representation for whole Europe except UK]
Line Up: 

[browse below for more info]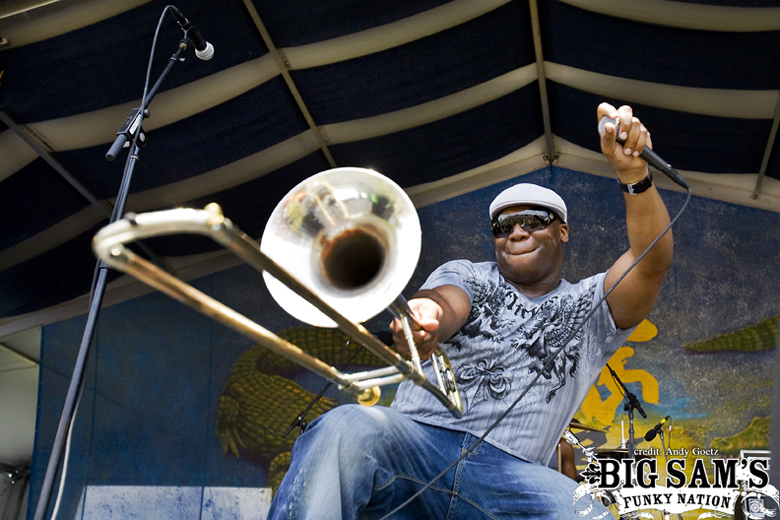 Big Sam's Funky Nation has seared their presence on the forefront of the New Orleans music scene. Trombone powerhouse and band leader "Big Sam" Williams, formerly of the Dirty Dozen Brass Band, has been celebrated as "the top man on the slide trombone in the birthplace of jazz" by San Francisco Chronicle and the band has been touted for consistently "bringing a straight raw party" by Jambase. BSFN shows no sign of slowing down. BSFN's momentum will only continue to grow. In March, BSFN released their fourth, and most prolific album t date, "King Of The Party". Be on the lookout for BSFN's masterful blend of a rock, with an improve-style associated with jazz and a horn-heavy front section that's the hallmark of funk. The energy level is always high voltage when BSFN takes the stage.
"Big Sam's Funky Nation" - Info

Audio: 
Video:




Exclusive Booking Agent: Massimo Piccioni [mobile phone: +39.348.3890192 | email:  This e-mail address is being protected from spambots. You need JavaScript enabled to view it   | skype: MaxPigeons ]