North Mississippi Allstars
There are no translations available.

NORTH MISSISSIPPI ALLSTARS
On tour: TBA [Exclusive representation for Italy]
Line Up: Luther Dickinson (guitar, vocals), Cody Dickinson (drums, washboard), Chris Chew (bass, vocals)
Website www.nmallstars.com

[scorri sotto per maggiori informazioni: Biografia, Foto, Scheda Tecnica, Audio, Video, Contatti]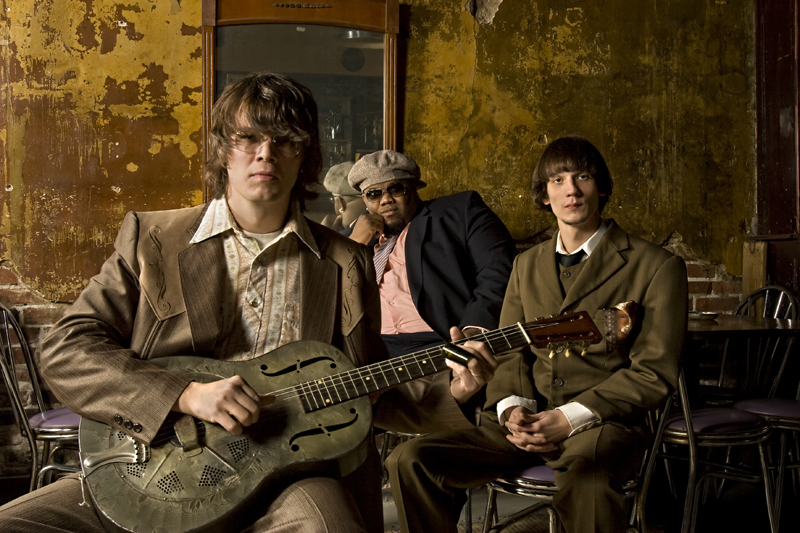 North Mississippi Allstars è stata fondata nel 1996. Dopo aver girato con una varietà di artisti hanno rilasciato l'album "Shake Hands With Shorty" nel 2000. Il loro debutto si è rivelato un successo e l'album è stato nominato ai Grammy Awards nella categoria di "Best Contemporary Blues Album". Hanno vinto come "Best New Artist Debut" al Blues Music Awards del 2001. La band ha portato la loro musica sui palchi in tutto il mondo. Entro il 2005 hanno già registrato 4 album, 3 di cui sono stati nominati ai Grammy Awards. Il 1 Febbraio 2011 è uscito un nuovo capolavoro, "Keys to the Kingdom".
Leggi l'intervista pubblicata sulla rivista "BUSCADERO" n° 335

del Giugno 2011 cliccando sull'immagine qui a sinistra.
NORTH MISSISSIPPI ALLSTAR - Info

Audio:
Video:
Exclusive Booking Agent: Massimo Piccioni [mobile phone: +39.3483890192 | email: This e-mail address is being protected from spambots. You need JavaScript enabled to view it | skype: MaxPigeons ]