There are no translations available.

HILL COUNTRY REVUE
On tour: TBA [Exclusive representation for Italy and selected European countries]
Line Up: Cody Dickinson (guitar, drums, vocal and washboard), Kirk Smithhart (guitar, vocal), Daniel Robert Coburn, (vocal,harmonica), Dave Mason (drums), Doc Samba (bass)
Website: www.hillcountryrevue.com

[scorri sotto per maggiori informazioni: Biografia, Foto, Scheda Tecnica, Audio, Video, Contatti]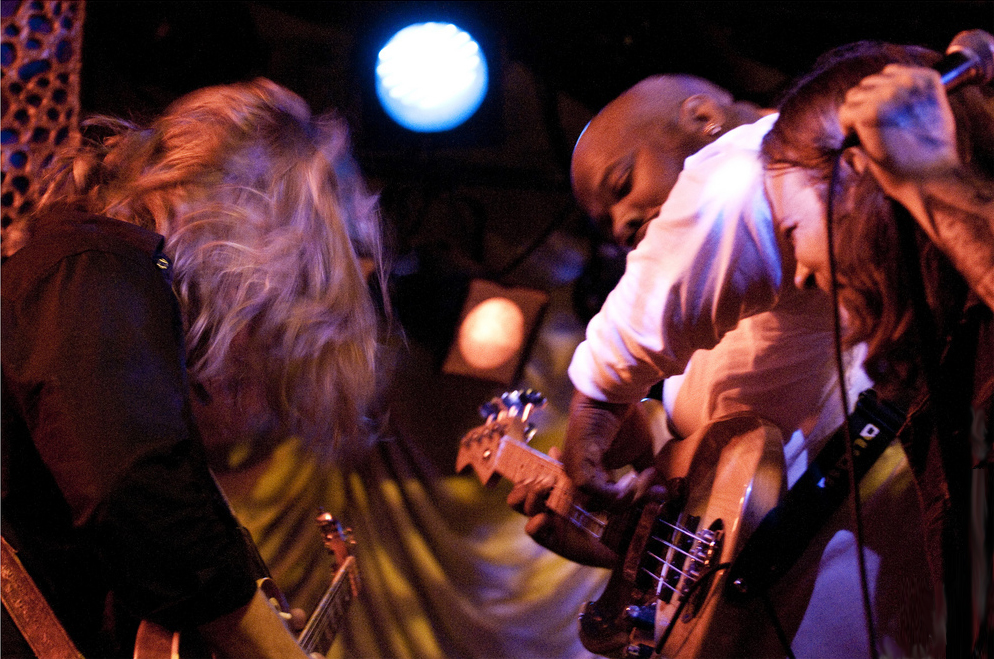 Formato da Cody Dickinson dei North Mississippi Allstars nel 2008, il supergruppo riunisce musicisti straordinari quali Chris Chew, Kirk Smithhart, Ed "Hot" Cleveland e Dixie Dan Coburn. Un solo album realizzato "Make a Move" (Razor and Tie Records 09) è sufficiente per proiettare gli HCR all'attenzione del grande pubblico e della critica internazionale. Autore della maggior parte dei pezzi dell'album è Garry Burnside, figlio del grande R.L. Burnside, vera enciclopedia vivente del "North Hill Mississippi Blues". Da non perdere l'uscita dell loro nuovo capolavoro "Zebra Ranch" il 12 Ottobre 2010. E' l'originale connubio fra la rilettura del blues delle "colline del Mississippi" ed il southern rock che rende straordinariamente unico il sound del gruppo: una potente sezione ritmica unita ad un set di chitarre in costante dialogo fra loro danno vita ad un distillato ad alta gradazione musicale..
HILL COUNTRY REVUE - Info

Audio:


Video: