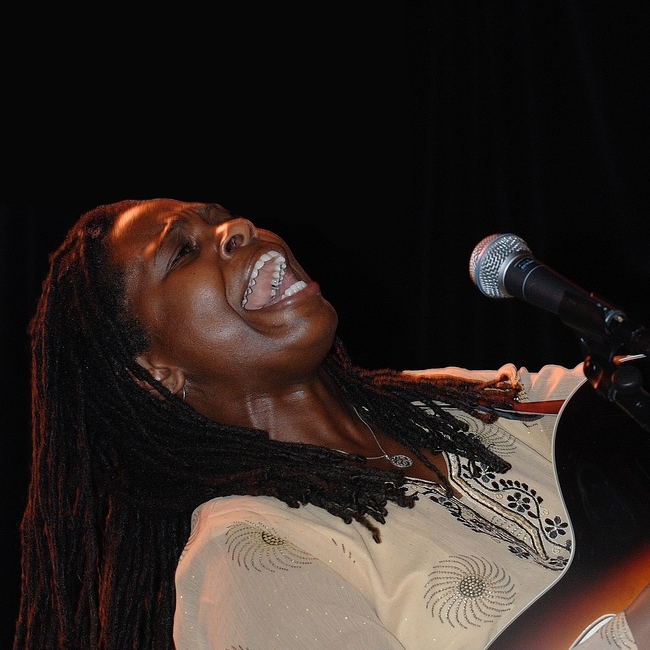 The phenomenal "RUTHIE FOSTER"
On tour: from 11 to 17 July 2011 [Exclusive representation in Italia]
Line Up: Ruthie Foster (vocals, guitar), Samantha Banks (vocals, drums), Tanya Richardson (vocals, bass), Hadden Binion (vocals, guitar)
Website: www.ruthiefoster.com

[scroll down for more info]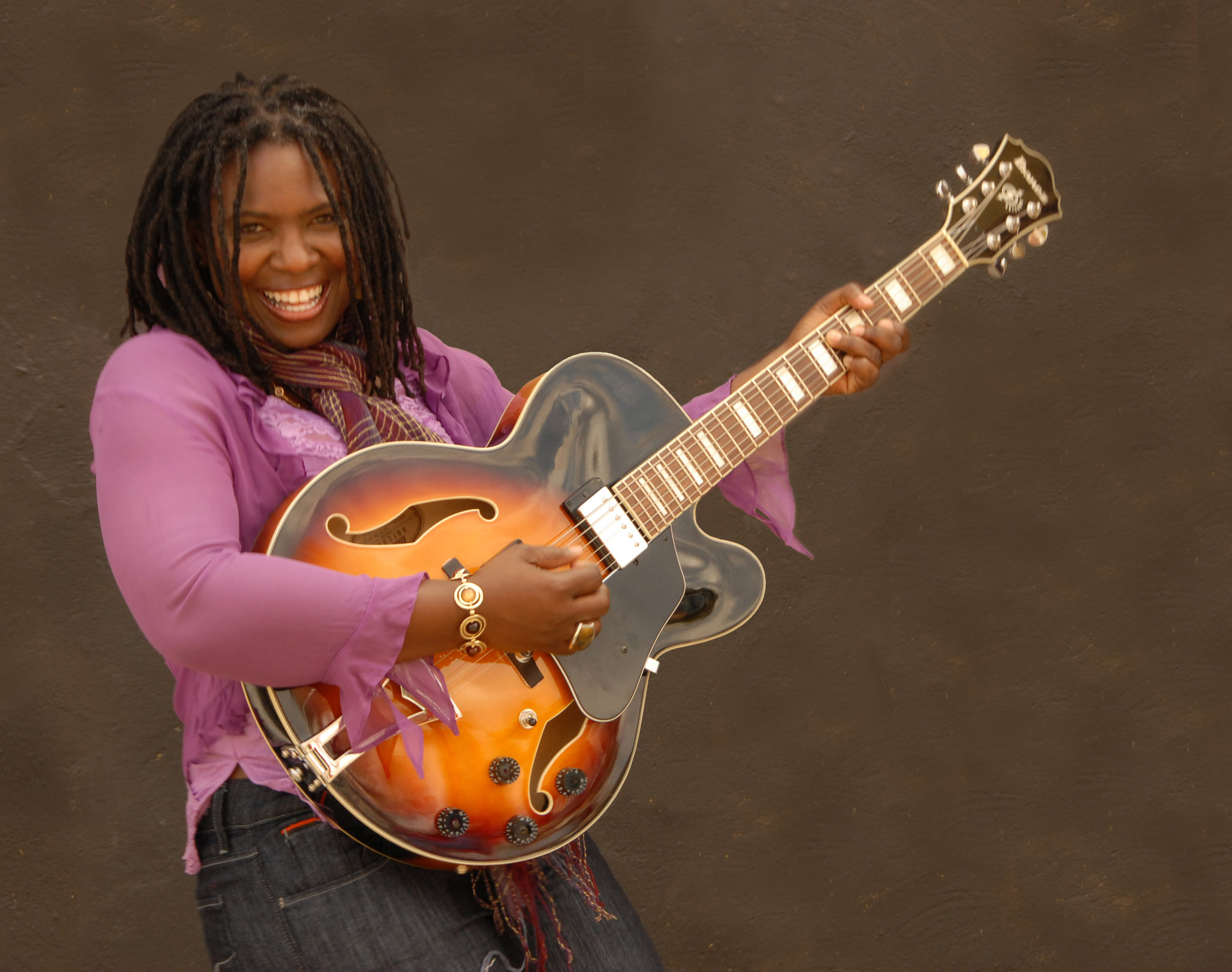 Ruthie Foster has been the pride of Texas for many years, but is has only been in the past few that the rest of the U.S. has begun to discover this talented guitarist/singer/songwriter. A vocalist with the ability to wail like Mahalia Jackson or lightly touch a note like Shawn Colvin, Foster has created her own unique, attractive blend of folk, blues and gospel that simply deserves to be heard.

Foster was raised in Gause, Texas, in a house where Gospel favorites Sam Cooke and Jackson were played next to jazz and blues greats like Sarah Vaughn and Lightnin' Hopkins. After graduating from college in Waco, Foster played with the U.S. Navy Band for four years and then moved to New York, where she worked the club circuit until she returned to Texas upon her mother's death in 1993.

Over the course of the next decade, she developed her amalgamated style and became a popular regional star. With doors now opening for adult-oriented artists from Lizz Wright to Norah Jones to Raul Midon, here's hoping that over the next few years this accomplished and extremely talented artist will get the exposure she deserves.

Foster's latest is The Truth According to Ruthie Foster (2009 Grammy Nominated Album for Best Contemporary Blues Album), which demonstrates her impressive range of musical influences, from soul and funk to gospel and folk. Joined by Tanya Richardson on bass and Samantha Banks on drums, Foster performs cuts from The Truth..., including the Patty Griffin-penned "When It Don't Come Easy."
RUTHIE FOSTER - Info

Audio 1:
Audio 2:
Video:
Press Kit:

Exclusive Booking Agent: Massimo Piccioni [mobile phone:+39.348.3890192 | email: This e-mail address is being protected from spambots. You need JavaScript enabled to view it | skype: MaxPigeons]