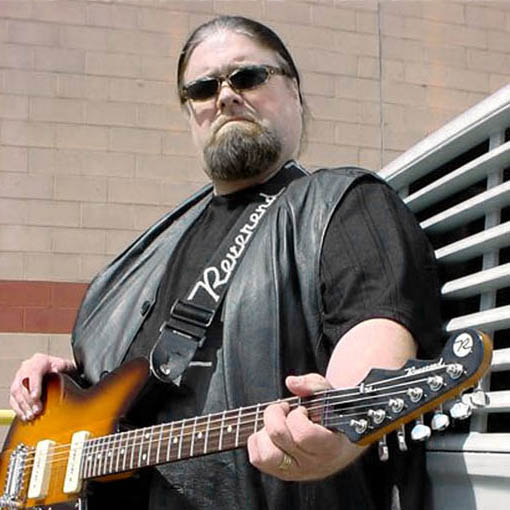 "RUSTY WRIGHT BAND"
On tour: 15-25 July 2010 [Exclusive representation for all Europe]
Line Up: Rusty Wright (guitar & voice) | Laurie LaCross-Wright (guitar & voice) | Dave Brahce (B3, keyboards & guitar) | Andy Barancik (bass) | Pete Haist (drums) | Eddie Lester (sax & percussion)
Websites: www.rustywrightblues.com/ | www.myspace.com/rustywrightblues

[browse below for more info]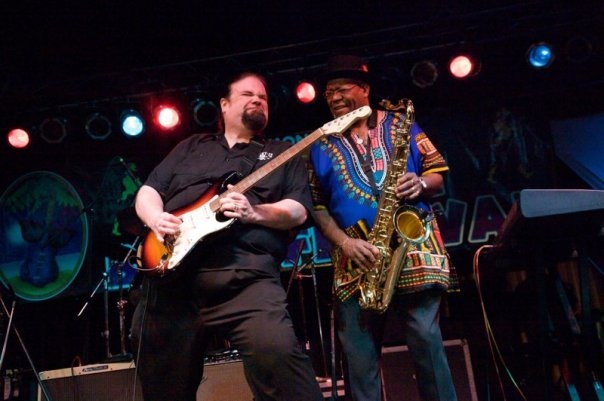 The Rusty Wright Band brings to the stage an electrifying, blues-infused tour de force of rollicking musical interplay that is as much fun to watch as it is to listen to. In less than three years this act has made the leap from regional favorite to performing at some of North America's top blues festivals. They have shared billing with an eclectic array of blues, roots and rock acts including Lynyrd Skynyrd, Etta James, Charlie Musselwhite, Leslie West & Mountain, Janiva Magness, Zac Harmon, Ronnie Baker Brooks, Blessid Union of Souls, Billy Branch, Slaughter, Johnny Winter, Alberta Adams, Rory Block, W.C. CLark, Bettye LaVette and Mark Farner.
Wright is an incendiary guitarist and from his first note the stage sizzles with dynamic energy, but make no mistake, this act is much more than a "guitar" band. Soaring Hammond B3 organ, bouncing piano runs and soulful vocal riffs volley to and fro across the stage in answer to Rusty's six-string challenge as he pushes his band to ever greater feats of improvisation as the band swings, rocks and croons its way through sets of music from the band's two CDs.
Fronting the band with Wright is his wife, vocalist/guitarist Laurie LaCross-Wright. As they harmonize together and trade vocals on verses, their onstage chemistry is both obvious and engaging, and their good-natured banter between songs brings knowing smiles to the faces of everyone who has ever been in a relationship.
This six-piece "energized blues storm" takes audiences on a joyful, rolling tour of souped-up Americana as hints of jazz, rock, country and even gospel find their way into a veritable blues stew dished up and served steaming hot with a healthy dose of Motor City flair and attitude. It's a vibrant, honest blending of sounds and styles that brings audiences to their feet and leaves them feeling good!.

"RUSTY WRIGHT BAND" - Info

Audio 1:
Audio 2:
Video:
Press Kit:


Exclusive Booking Agent: Massimo Piccioni [mobile phone: +39.348.3890192 | email: This e-mail address is being protected from spambots. You need JavaScript enabled to view it | skype: MaxPigeons ]