"DEDE PRIEST"
On tour: 13-18 December 2011 [Exclusive representation for ITALY and SWITZERLAND]
Line Up: Dede Priest (voice) | Raymond Nijenhuis (guitar) | John Michael Lattrell (keys) | Roelof Klijn (bass) | Jody Van Ooijen (drums)
Websites: http://www.dedepriest.com/
[scroll down for more info]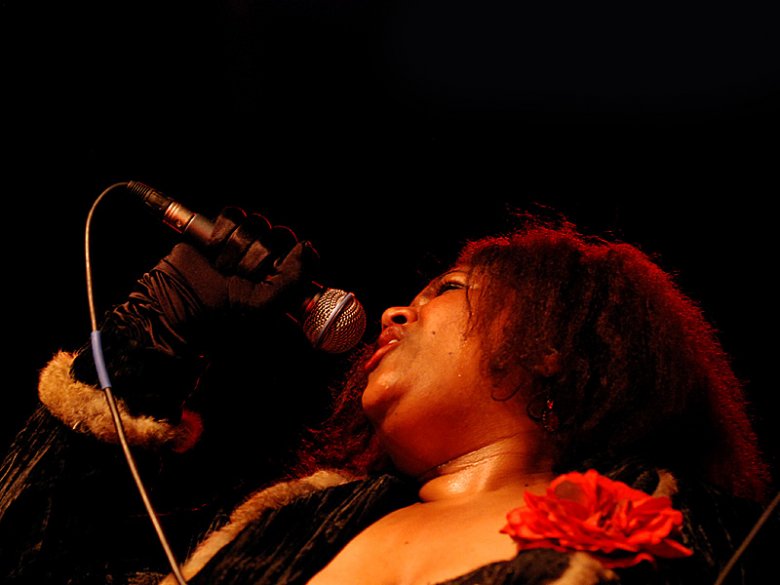 DEDE PRIEST grew up in Dallas, Texas, raised by her hard-working, young mother, who taught her how to live and dream. Instilling in her daughter the importance of a full life of experiences and opportunities, Dede's mother encouraged her to pursue both the challenge of higher education and the passionate fulfillment of music, in all its varieties and colors. Classically trained on the violin from age ten, Dede's exposure to a wide and diverse cultural foundation has only enriched her life and her ability to relate her soul within her music. She loved her violin, but it was always clear that her voice was her first instrument.

From an early age, Dede would sing into her grandmother's old vacuum, pretending that the handle was a microphone. Donning her aunt's red lipstick and her mother's high heels, the living room her stage, Dede would sing along to whatever she could find. It didn't matter what kind of music it was. If it sounded good, she liked to sing it. As she became older, though, it was the rawness of Blues and Gospel that shaped her talent the most. Moving to Austin, Texas to attend the University of Texas, she earned a degree in Philosophy, then followed her heart and let the music lead.

In Austin, Texas, a thriving live music haven, Dede began singing professionally. These days, she enjoys doing shows in the USA, Europe, and wherever the music takes her. Brandishing vocals rooted in the Texas Blues tradition, Dede Priest has shared the stage with Clarence Gatemouth Brown, Leon Russell, Tommy Shannon (Double Trouble), and Harry Belafonte, among others. Pinned early on as a "Modern Day Blues Queen", Dede Priest is now gaining recognition for her powerful, soulful, and intense delivery of a unique style that crosses lines and "turns Blues, Soul, and Jazz" inside out.
"DEDE PRIEST" - Info

Audio 1:
Audio 2:
Video:

Biography:





Exclusive Booking Agent: Massimo Piccioni [mobile phone: +39.348.3890192 | email: This e-mail address is being protected from spambots. You need JavaScript enabled to view it | skype: MaxPigeons ]