The Band:
Derrick "Big" Walker:voice, harp & sax
Jair-Rohm Wells:electric bass
Olle Bosson :electric guitar
James Bradley jr.:drums

Last CD: "Still Dream Walking"
Next Tour: Summer 2005

Exclusive Tour Management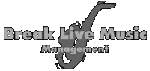 Ascoli Piceno Italy
BIG WALKER, was born Derrick Roy Michel Walker in Lawton Oklahoma, December 3rd 1953. He grew up in an artistic family; his mother Jean Serman and aunt Evelyn Wooden were both working in the theater. His aunt was a singer, and his mother an actress. Derrick learned to play harmonica when he was seven with his uncle John Wooden, who owned a small blues club in Cleveland Ohio.
1962. Derrick moved to San Francisco with his mother, who worked in Community Theater, where Big also acted in several children's' productions. In San Francisco during this time the new music of Jimi Hendrix, Janis Joplin, Jefferson Airplane etc, influenced him and his music.
1969. Derrick began to take saxophone lessons from Noel Jukes, who played saxophone with Jimmy Witherspoon and many others. 1973. Derrick began to play saxophone and harmonica in The Luther Tucker Band. He played with them for 10 years.
He was also touring with both, Albert Collins and the Luther Tucker Band. They recorded a film at the North Dakota Club in Oakland.
1977. Derrick began playing with a band called the Soul Rebels for one year, who were working for Bill Graham as a warm up band in Bill's nightclubs. They fronted acts such as the Dead Kennedy's, The Ramones, Greg Ken, The Beat and many others. The bandleader was Dean Devnear, bass and drums were manned by the Stench Brothers. The Soul Rebels were considered San Francisco's most popular band at the time.
He took harmonica lessons from Paul Butterfield, who taught Derrick to sound like him self and play melodies," not just licks". Bobby Forte - Villa Nova Dupré who played with BB King during the 60's and 70' s gave him saxophone lessons.
1978 – 1980. Derrick began playing with The Eddie Ray Rhythm And Blues Band, backing artists such as Lowell Fulson, Percy Mayfield, Big Mama Thornton, Sonny Roads, Jimmy McCracklin and Sugar Pie De Santos. Derrick played with Michael Bloomfield and was his roommate for two years; He was on his recording Cruising for a Bruising.
1983. Derrick went to Europe playing in Holland, Belgium and France for three years.
1988. He began to teach Harmonica at the Swedish State Community College, Studieframjandet.
He also toured with the Grinders featuring Professor Washboard in Norway, Denmark, Sweden, Iceland and Germany.
1993. He composed the song Stars in the Sky and performed two songs in the international film "Freud leaves home".
1995-2002 Derrick has undertaken several tours of Norway and Denmark, and regular club appearances in Sweden, with his Black and White Blues Band. He has also toured with Folk blues artist Eric Bibb and played on six of Eric's CDs, and recorded gospel with Cyndee Peters on Songs From The Heart.
He played harmonica and acted in The Broadway musical Big River.
He appeared with Blues legend Jimmy Dawkins and Singer Zora Young at The Great British R'n'B Festival in Colne as well as at festivals in Denmark and Sweden. Derrick plays and sings in the Sofia choir Stockholm.
Derrick (Big) walker plays tenor and alto saxophone plus the ten hole diatonic, chromatic and bass harmonica sings and wrights his own songs.
Today he teaches at the Stockholm music Conservatory (rytmus) and Kulturama High school for Music and Dramatic arts. He has taught classes in blues rock and country harmonic for over fithteen years.